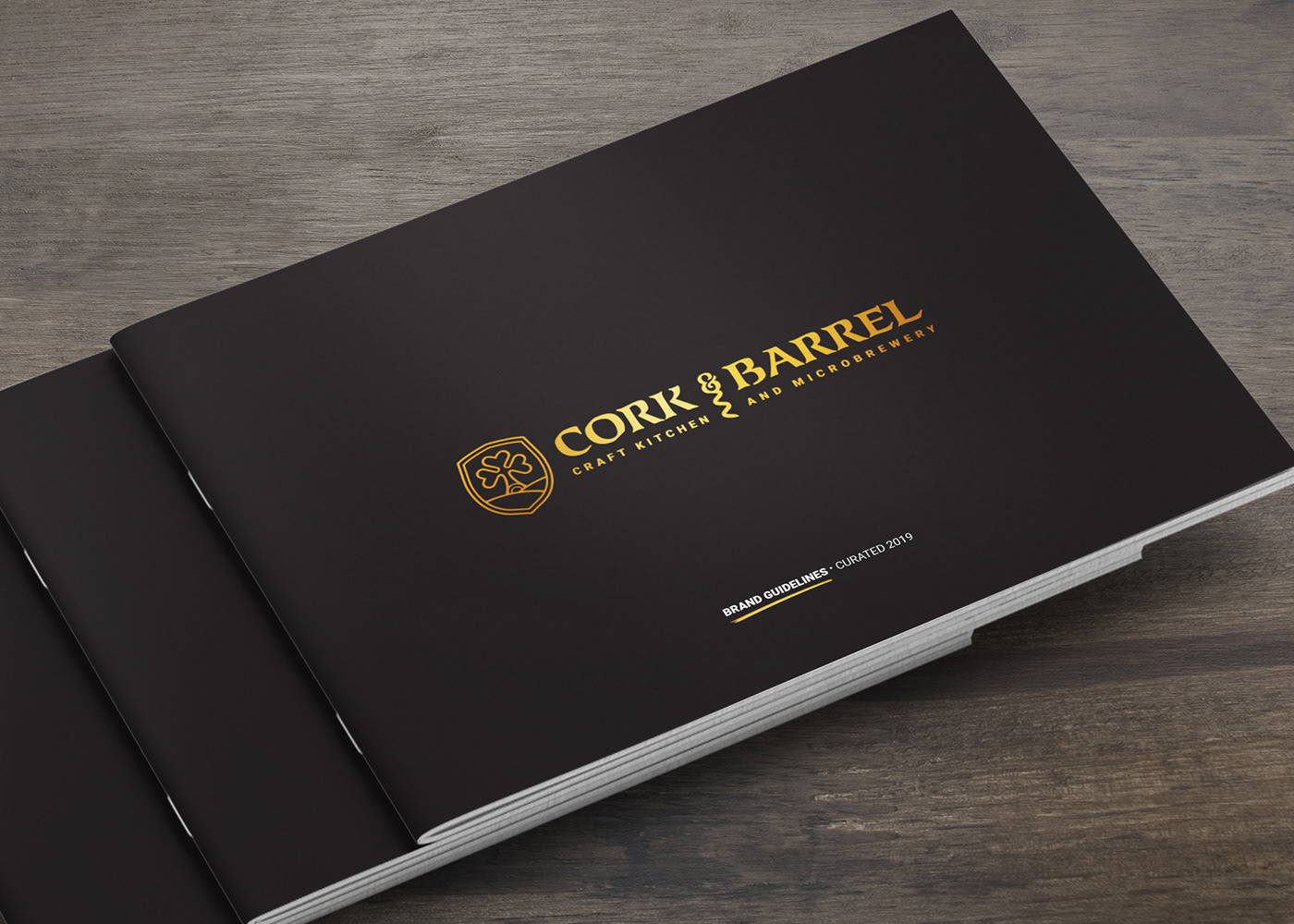 A Toast to Cork & Barrel
Brand Identity

•

Brand Development

•

Strategy
This revolutionary new Irish gastropub and microbrewery had little more than a name, a rough idea of a logo and a parcel of land under development when they asked Studio to help develop their brand. We raised our glasses to an extensive Brand Workshop that resulted in dual Vision Boards and a 52-page brand book that defined everything from their persona to marketing best practices. Sláinte!
My Role: 

Art Director & Senior Graphic Designer
Credits:

 Dan Hanrahan (Creative Director & Copywriter), Tiffany Carley (Account Director)
Cork & Barrel only brought us an emblem and a font, allowing us to bring their brand to life. Here are the specifics in the book: brand story, retooled emblem and lockup, fresh color palette, strategic and clean typography, consistent visuals and a brand persona/marketing strategy.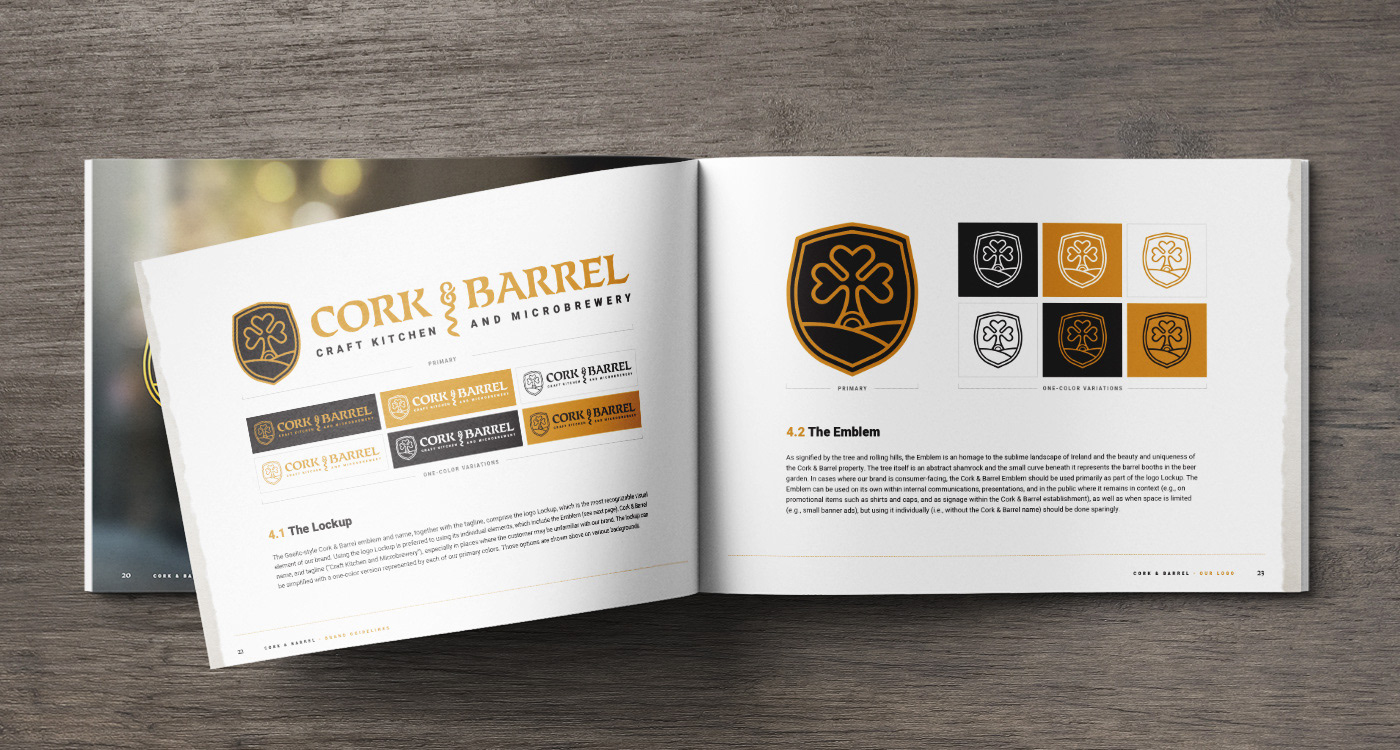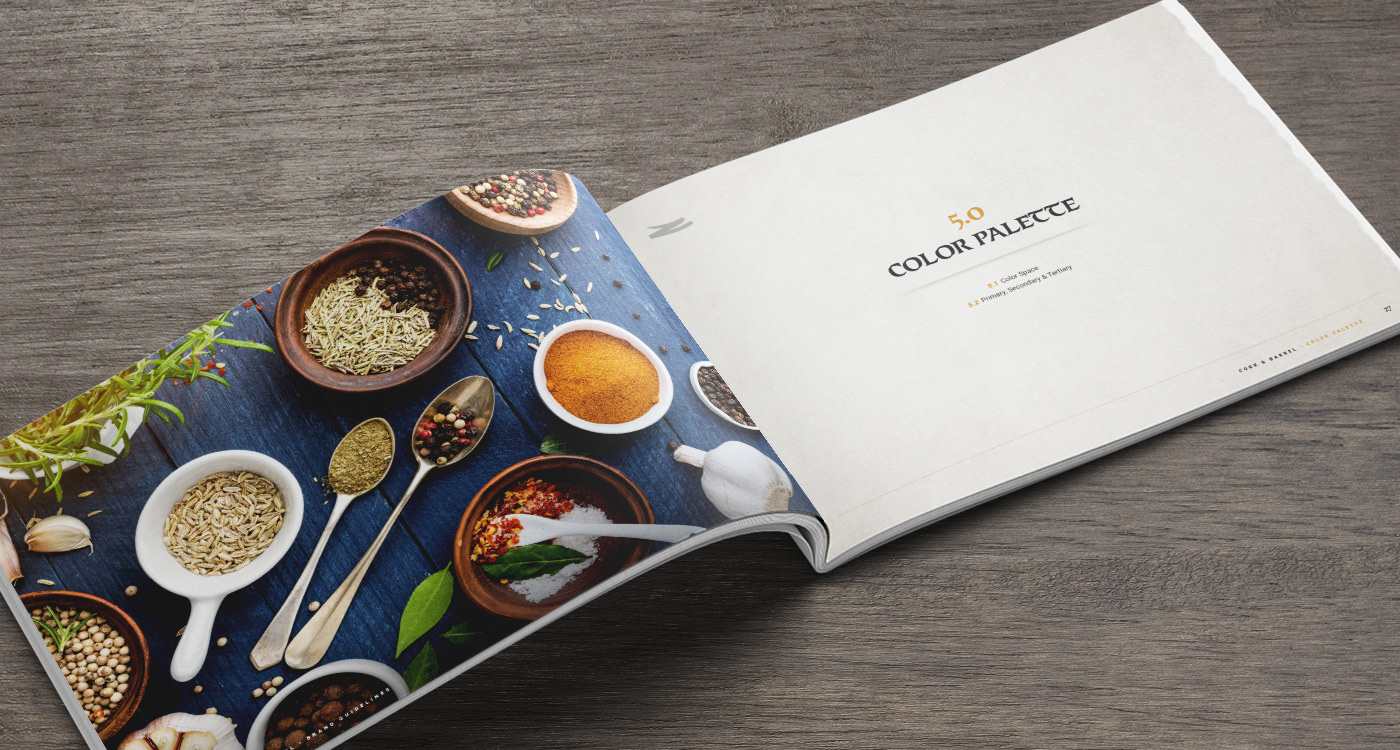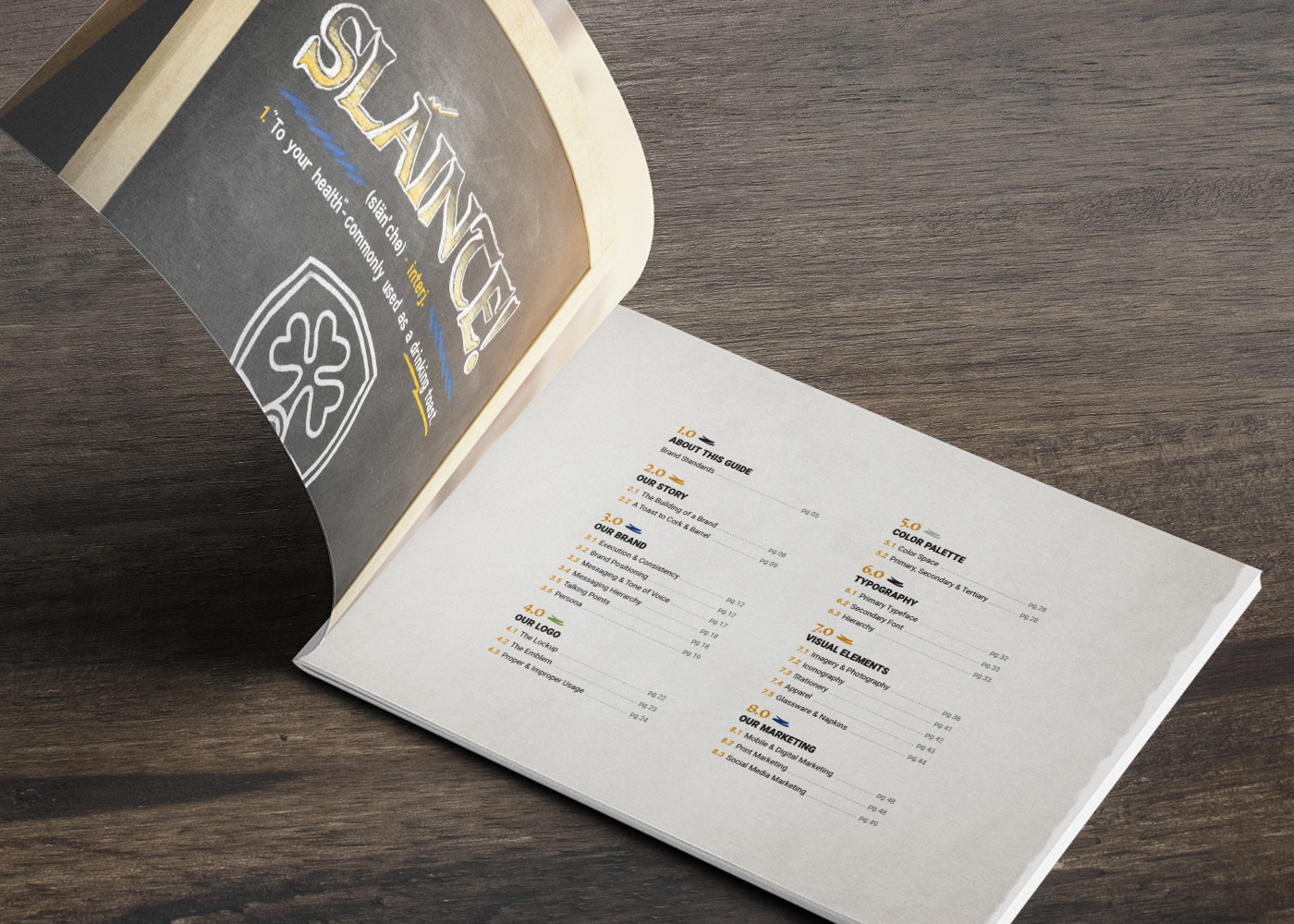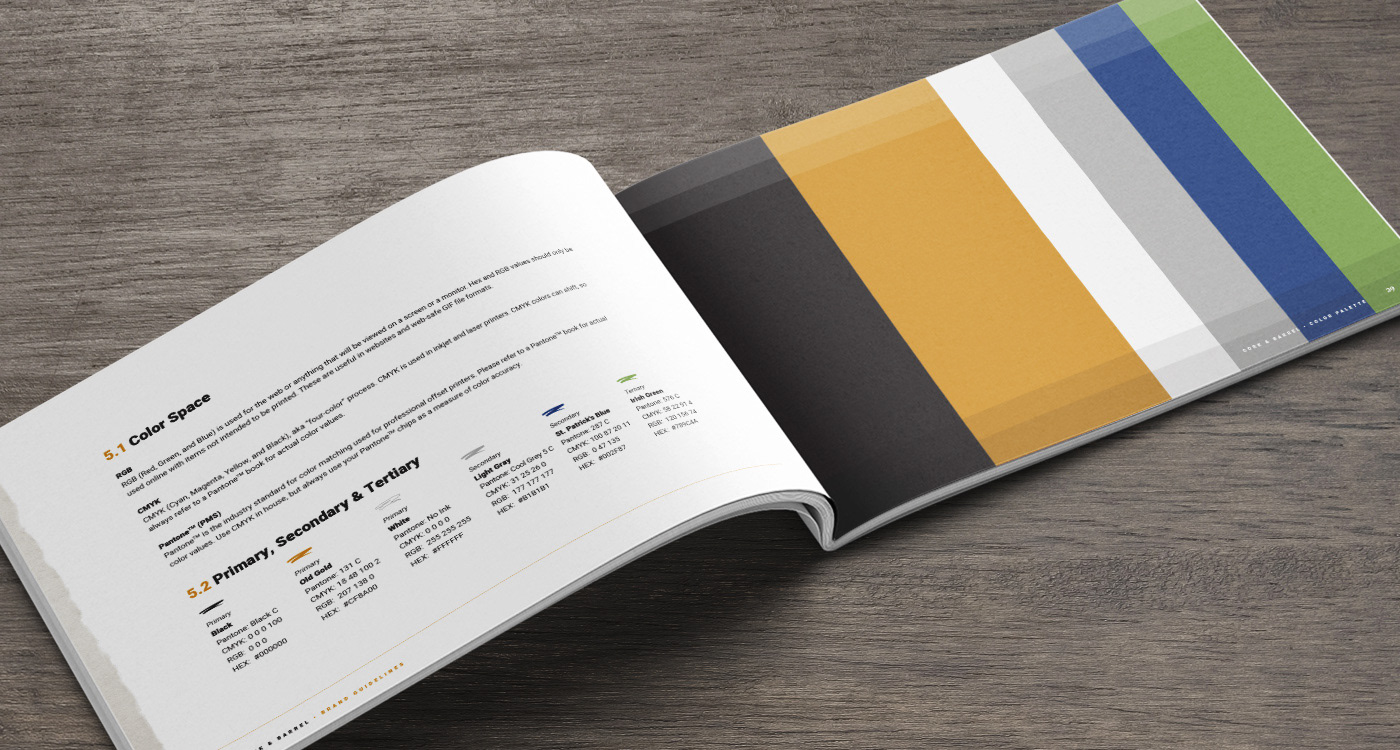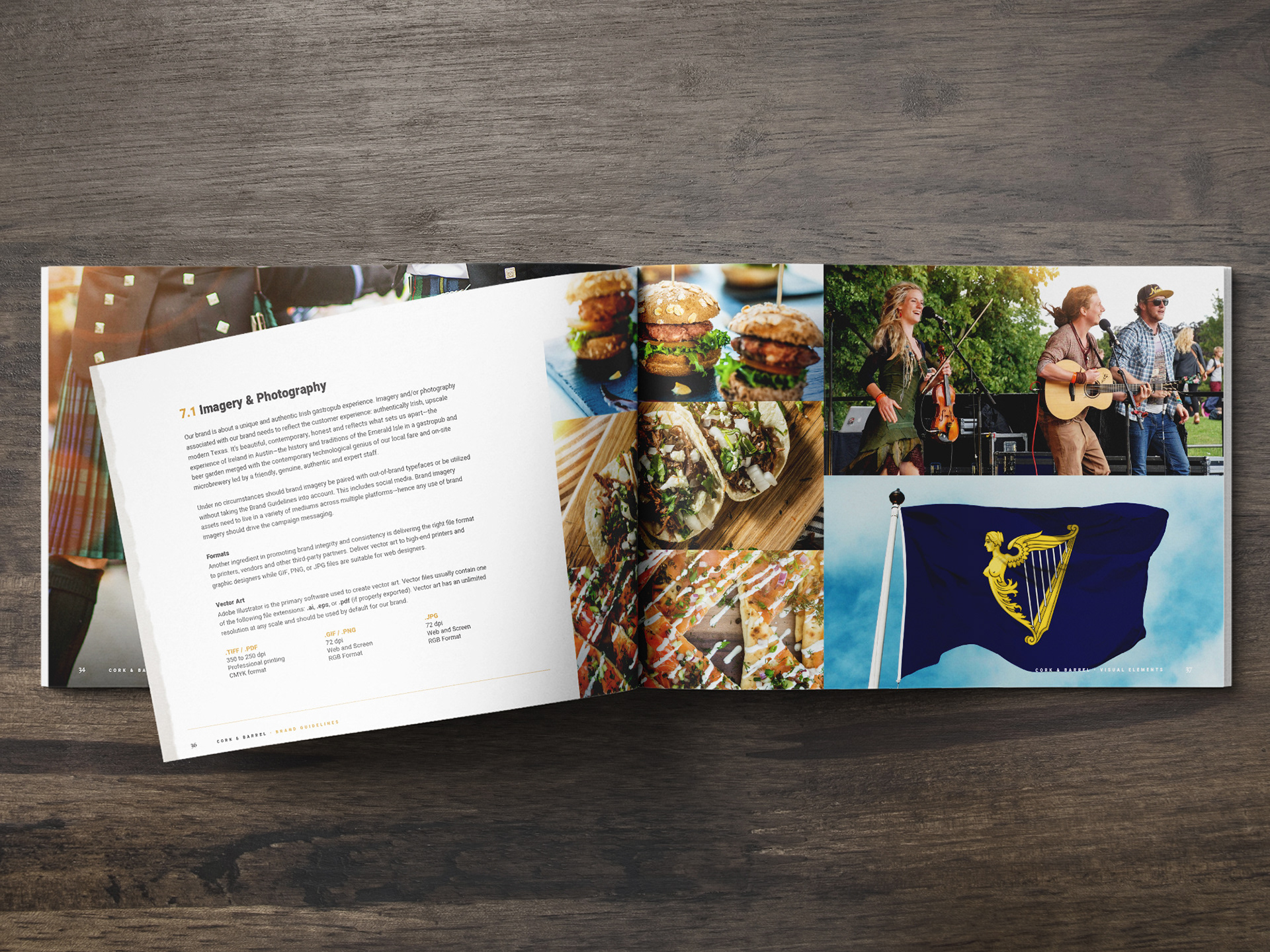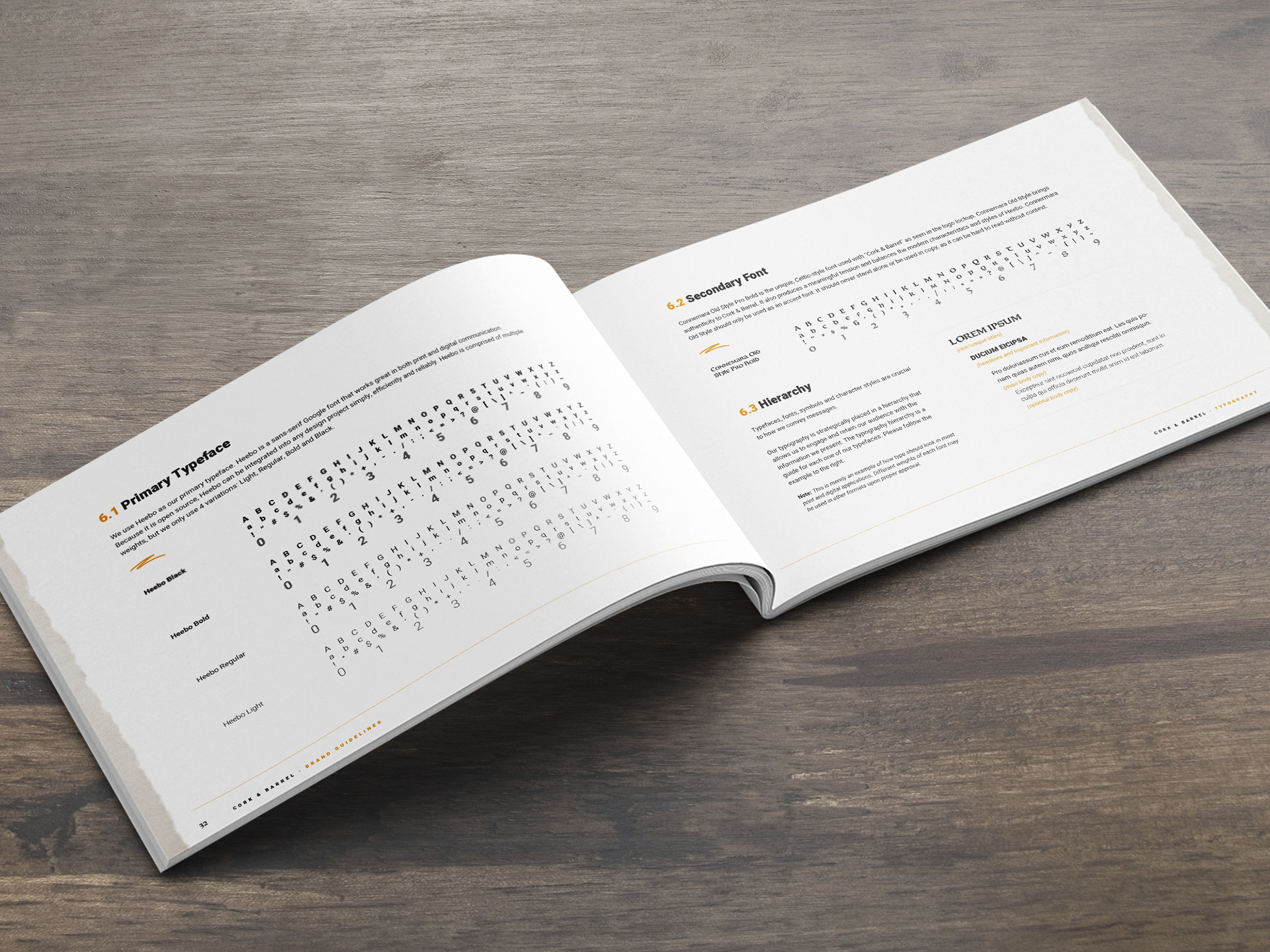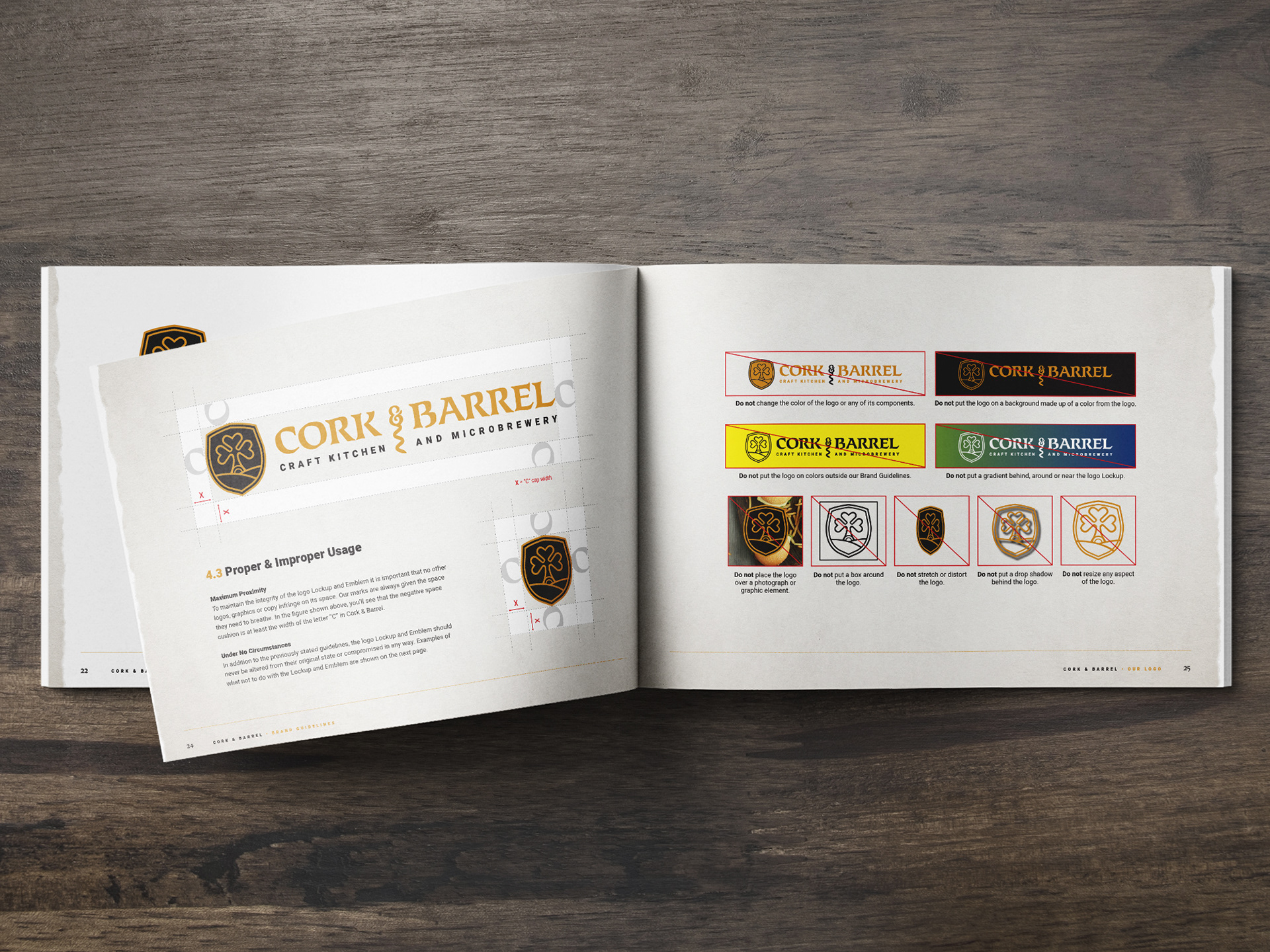 Brand Workshop & Vision Boards
We put a lot of time and effort into an extensive Brand Workshop for the client before producing the brand guidelines book. We narrowed our research and brainstorming into the two Vision Boards below. Our client landed on the second Vision Board (for its fresh and eclectic feel) but pulled some specific elements from the first board for an authentic and traditional Irish pub aesthetic.