Blake prides himself in driving strategic brand development, art direction and graphic design. His passion for sports and design took him on adventures across the country to work with high-level college athletics programs. After moving to Austin he's had the privilege of working with innovative brands and award-winning teams. He will always consider himself a student of design as he strives to learn new concepts and skills on a daily basis. In his free time, Blake enjoys collecting sneakers, building and tinkering with electric guitars and discovering endless adventures in Texas with his fiancée and dog.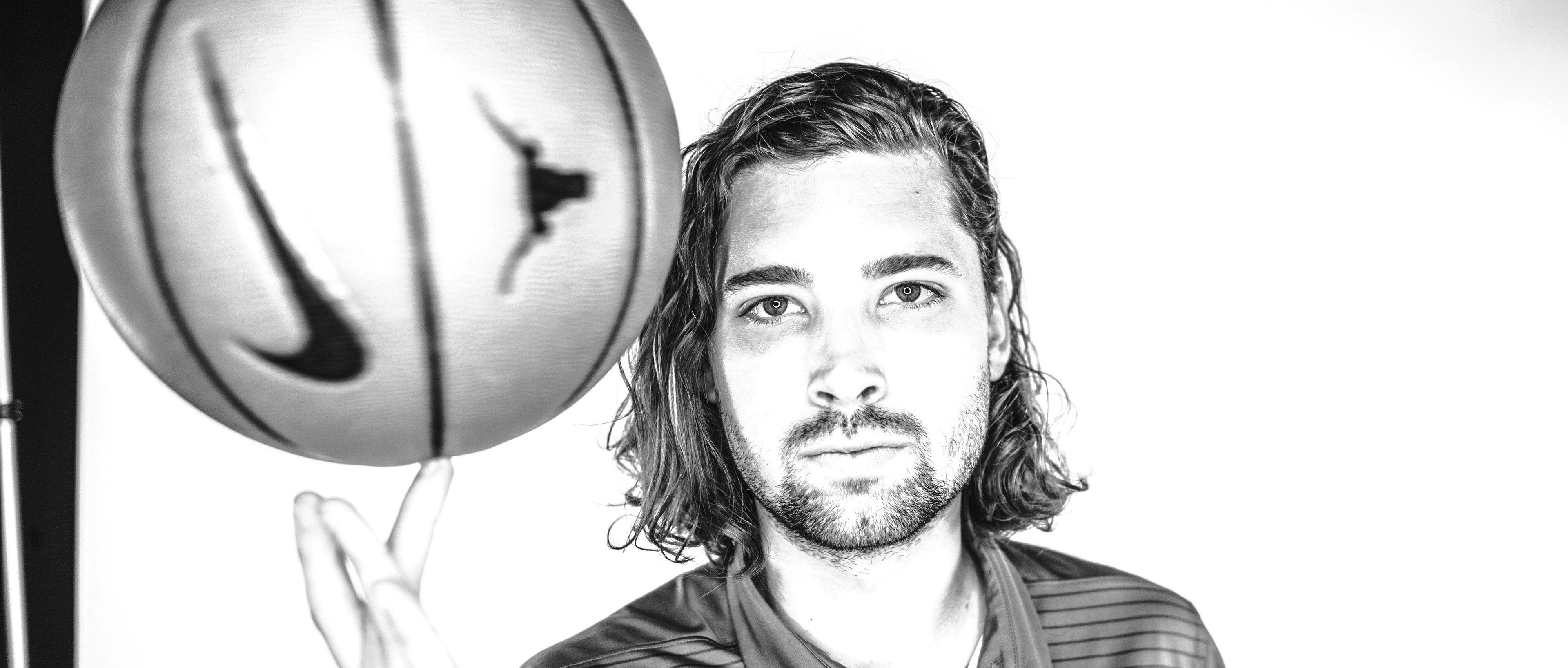 Senior Graphic Designer Studio
(Gannett Co., Inc.) - Austin, TX
Concept, develop and contribute to innovative design solutions in all traditional, digital and emerging media including brand identity development and marketing/advertising campaigns. Oversee art direction and strategic objectives for a wide variety of clients both internal and external. Critique and collaborate with production designers, videographers, producers and other creatives. Build and pitch concepts and presentations to clients. Help develop internal brand strategy, procedures and business operations. Achievements & Awards: Two Silver Telly awards. Silver Addy Award. Employee of the Quarter.
Graphic Designer & Content Producer
University of Texas Athletics - Austin, TX
Developed, maintained and oversaw the art direction for Texas Longhorns Athletics. Built a consistent brand identity, style guide, logos and other brand assets for 15 Texas Athletics programs and the Longhorn Foundation (donor relations). Created sales, marketing and promotional campaigns for all media channels. Point of contact and collaborator with external agencies on multi-million dollar architecture projects. Delegated tasks for myself, designers and design interns. Achievements & Awards: 36% increase in total department revenue. $84 million increase in donor contributions. 47% increase in social media followers.
STN Digital - San Diego, CA
Contracted to create digital, social and branded content for top- notch clients: NBC Sports, Fox Sports, Green Bay Packers, Philadelphia Phillies, SEC Network, etc. Worked directly with creative directors and project managers to design unique, high quality and composited images and graphics via heavy photo retouching and manipulation.
University of Utah Football - Salt Lake City, UT
Led the art direction and graphic design for the Utah Football team both internally and externally. Designed recruiting pitches, social media campaigns, photoshoots and cohesive print & digital brand messages. Achievements & Awards: In-Print Gold Award Winner. Top 5 social/content recognition by Athlon Sports. Top 35 recruiting class. Team rank as high as 11th in the nation.
Jujube Sports Publishing - Chapel Hill, NC
Designed covers, title pages, spreads, infographics and other magazine material for both the University of North Carolina and East Carolina University. Utilized the digital publishing functions of Adobe InDesign to develop interactive e-magazine pages for Carolina: The Magazine (UNC athletics mobile app) and the Pirate Club Magazine (ECU athletics mobile app) - both of which were available on the Apple App Store and the Google Play Store.
The University of Kentucky - Lexington, Kentucky
Worked directly under the Art Director to design logos, maps, buttons, icons, posters, magazines, brochures, fliers, web assets and other print and digital creations for the University of Kentucky's College of Arts & Sciences. Designed interior/exterior banners, wall art, retractable banners, table wraps and other large-form artwork for the department. Communicated directly with clients and departments within the UK College of Arts & Sciences through email and meetings to develop branding and publications.